How To Benefit From $5,000 Gold
December 20, 2016



In the first part of this class we will discuss the likelihood of Gold going to $5,000 per ounce - or higher. Is this crazy talk? Some of the top Gold experts in the world believe it is not only likely, but inevitable. We will talk about their predictions, the rationale behind them, and - most important - how often they have been right in the past. After all, a prophet is only as good as his prophecies. We will hear from some of the people who have been consistently correct in the past.

Then we will talk about what to do about it - and the time frame. There is a large body of thought which holds that Gold will make a big move in the New Year - very possibly at the beginning of January. We will discuss the reasons for those beliefs. And then we will talk about how you can personally benefit from a big move in Gold - even if it is initially only to $2,000. As with any great financial movement, there are always winners and losers. Make sure you are one of the winners!

Copyright ©2016
---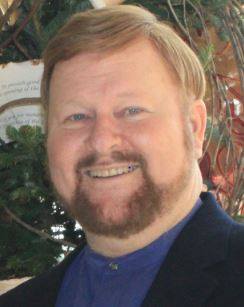 Dr. Tom is a pastor, teacher, author, conference speaker and marketplace minister. He has been ordained for over 40 years, and has pastored in seven churches since then. Today he pastors pastors as he oversees ordained and licensed ministers in Southeast Florida for his ministerial fellowship. He speaks internationally concerning Biblical finance in churches, conferences, colleges and financial events. His passion is teaching, as you can see from this website, his business site (www.GoldenArtTreasures.com) and his patriotic site (www.ConservativeTruth.org).